Want to see an example of Dr. Riffel's humor and ability to teach about behavior? Watch this short video
Overview:
Bus drivers will receive interventions for dealing with behavior: on the bus, loading and unloading.
Audience: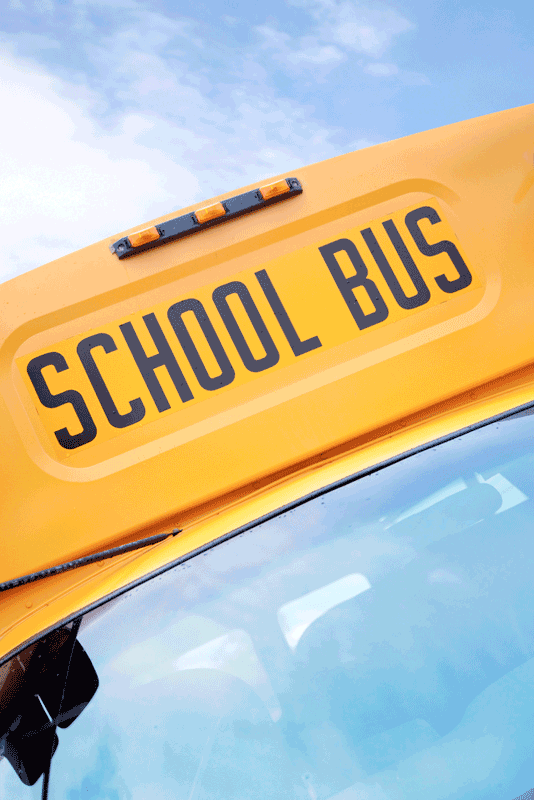 Transportation providers, supervisors, and any school personnel
Requirements:
Presentation time can vary to match route schedules. This presentation can be divided into a one-day training or a two-day training to meet the district's needs.
A presentation time of 8:30 a.m. to 3:30 p.m. works best.
A link will be sent for the booklet required for this training. You will need to print a booklet for each participant
Dr. Riffel will link the PowerPoint presentation the day of the training for participants.
Classroom style setting for participants (they will be writing and participating in group discussions.)
If more than 50 participants, Dr. Riffel will need a lavaliere (lapel) microphone and the ability to link to a sound system for video clips that illustrate specific points. (Dr. Riffel cannot hold a microphone for an extended period of time or stand in one place as she demonstrates with actual materials and through audience interaction.)
An extra table up front is required for demonstration materials.
A coordinating handout is helpful "Disabilities and How They Might Affect Behavior on the Bus" (feel free to print this or share the link).
Either stadium or classroom style setting will work.
Description:
Participants will learn positive behavior support techniques for dealing with behaviors that are impeding the ability of the driver to concentrate on safe transportation to and from school.
Maintaining proactive responses rather than reactive responses is an arduous task.  Participants will learn techniques that enable them to stay in frontal cortex while responding to student behaviors.
Children take a class prior to being born (They all ace the final exam).  The class is "Arguing with Adults for Entertainment and Proceeds".   Participants will learn a response that stops arguing with a one-liner.
Participants will learn research-based techniques that work hand in hand with positive behavior support principles.
Assisting the children and parents to understand that the bus is part of the educational system and part of the student's school day is a technique that will empower the bus driver to have more control.
Bus drivers will learn about:

Gotchas
Zeroing in on the Alpha
Intervention Magic
Function Behind the Behavior

Participants will receive mnemonics to help them remember the most important rules of behavior management
Administrators will learn how important it is to bring a bus out to the school to teach, model, practice, and reward appropriate behavior.
Bus drivers will be given ideas on how to reward appropriate behavior that does not cost anything but time.
Research will be shared on the most common problems on the bus and what can be done to alleviate those statistics.
Schedule Your Training
[accua-form fid="1″]