Want to see an example of Dr. Riffel's humor and ability to teach about behavior? Watch this short video
Objective:
School-wide training for implementing PBIS at the whole school level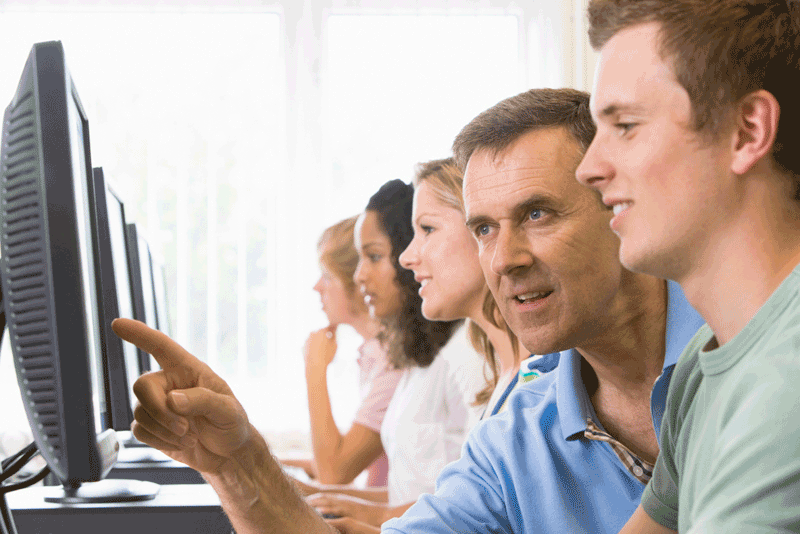 Audience:
Universal Team:
Administrator
General Education Staff
Special Education Staff
Parents
Classified Staff
Students
(10-14 members)
Requirements:
Universal Training is two solid days from  8:30 a.m.  to 4 p.m.
School must supply:
10 feet of bulletin board paper per school
Post-it notes (one pad per participant)
Poster board (two or three per school)
Markers (one box per 5 participants)
A presentation time of 8:30 a.m. to 3:30 p.m. works best.
A link will be sent for the booklet required for this training. You will need to print a booklet for each participant
Dr. Riffel will link the PowerPoint presentation the day of the training for participants.
Classroom style setting for participants (they will be writing and participating in group discussions.)
If more than 50 participants, Dr. Riffel will need a lavaliere (lapel) microphone and the ability to link to a sound system for video clips that illustrate specific points. (Dr. Riffel cannot hold a microphone for an extended period of time or stand in one place as she demonstrates with actual materials and through audience interaction.)
An extra table up front is required for demonstration materials.
Each team needs to have a computer
Monthly meetings will occur with team and future trainings will be scheduled as desired by host. E-mail support will be provided free throughout the year.
Description:
For more information check out the booklet from the National Technical Assistance Center on Positive Behavioral Interventions and Supports and visit www.pbis.org.
Overview of Positive Behavioral Interventions and Supports (PBIS)
Research behind PBIS
3-5 behavioral expectations for your school- specific to your schools' needs
Matrix of expectations specific to school areas
Importance of staff buy-in and how to go back and "sell" PBIS to your staff
Working Smarter- Not Harder
Importance of Data in the process
Determining what will be taken care of in the classroom and what is an instant trip to the office
Developing an incentive program for adults and students
Understanding the research behind this
The argument about intrinsic motivation vs. extrinsic motivation
Planning for using monthly meetings
What you need to know about this training:
This training is best when a district commits to training five or more schools at once in PBIS.  The teams would meet together for the two days of training and work with their own respective teams.  The schools would have each other to share ideas and data with as the year progresses.  The most successful schools have been the ones who were involved in a district implementation.
The administrator MUST be an active participant in the training.  If the administrator leaves the training for phone calls or is absent, the system change will not take place.
Schedule Your Training
[accua-form fid="1″]